ABOUT US
The why behind
Leanmote
We believe in the power of people to create meaningful impact
The true essence of a company's success lies in the caliber and expertise of its team members.
• We are driven by a powerful personal experience that has shaped our mission and vision. We encountered a pivotal problem in a previous company where despite having numerous projects and budget, we struggled to expand our business.
• Seeking a solution, we learned about people and business. This experience taught us a valuable lesson.
The full experience
• In 2016, we collaborated with an HR firm to understand our issues and transform the company. After deliberating, they underwent a transformative restructuring process. The outcome was astounding – we achieved an impressive 200% growth within just two years.
• Through this profound experience, we gained a valuable insight: the success of a company extends far beyond the mere quantity of projects it takes on. Instead, we learned that the true essence lies in the caliber and expertise of its team members.
CHALLENGES towards change
1. People data
We recognized that making strategic decisions about our teams was challenging due to a lack of comprehensive information. Relying on basic employee surveys and even implementing technology proved insufficient in capturing the dynamic changes in employee productivity and wellbeing over time.
2. Talent retention
Employee retention emerged as a crucial factor for our company's sustainability, especially for high-performing individuals who contribute significant value to our team. In fact, Josh Bersin comments that the cost of losing such talented employees in medium-sized companies can soar up to USD 20 million. This problem is particularly pronounced in high-productivity industries like technology, finance and pharmaceutical.
Upon careful reflection, we identified the root cause of this issue - a lack of visibility that leaders have into their teams.
• While a wealth of business data is readily available, data related to teams is often collected sporadically, such as during annual performance evaluations. This delay in obtaining critical team insights hampers effective decision-making. Furthermore, the growing trend of flexible work arrangements, such as hybrid and remote working, exacerbates the lack of visibility challenge.
In response to these pressing issues, we created Leanmote.
Leanmote, what does it mean?
LEAN: Value Creation
(lean method).
MOTE: Remote
Our vision is to provide comprehensive support for talent across various work settings, including remote, hybrid, or in-person environments. We aim to offer both human-centered assistance, ensuring the well-being of individuals, and effective leadership to foster sustainable performance within the team.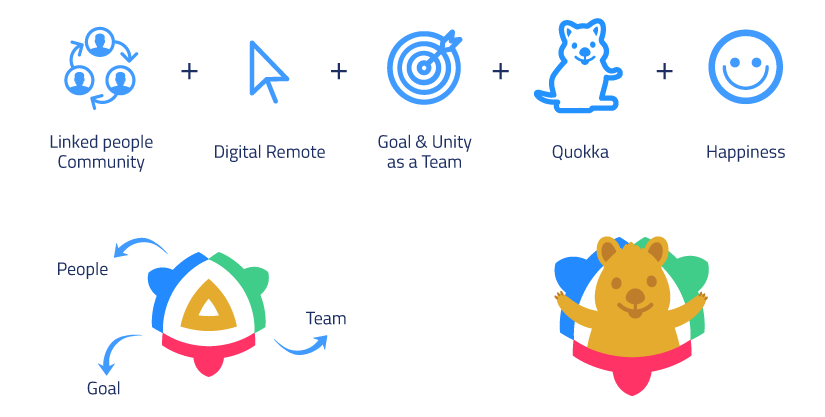 The Logo
Our logo represents collaboration of individuals working together as a cohesive team with the same goal.
Each person is an integral part of the group.
The colors show diversity and inclusion.
The Quokka
Our Quokka Guy is the awesome way we talk to all our Leanmoters. Quokkas are like the happiest animals ever, they're super chill and peaceful. And guess what? They even smile! We picked them because they totally represent what we stand for.
When a quokka shoots you a message,
you just can't say no!

OUR DIFFERENCE
We created a WIN-WIN logic that works for companies and people.
Hard metrics? Yes, but also insights about the true people state.
• It's not just about work and delivery, it's about equipping individuals with the necessary resources to optimize their performance and work better, enabling them to achieve more.
While most businesses focus solely on sales and outputs, our solution delves deeper by evaluating how individuals and teams are truly faring.
Our experienced and collaborative team is your ideal ally for support in this domain.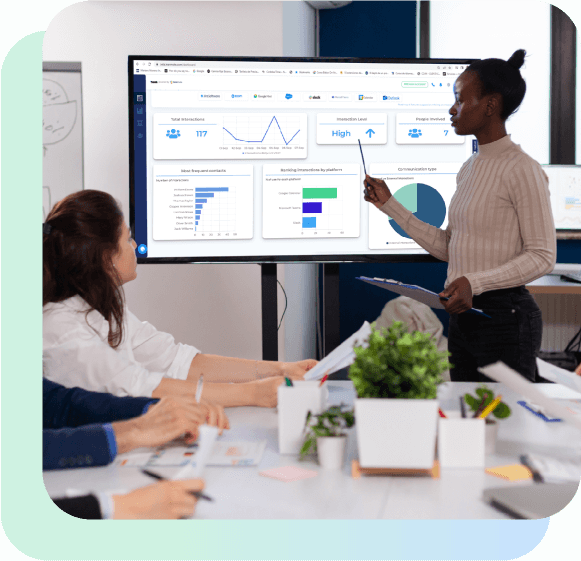 01 Unleashing Your Full Potential
We maximize performance through data and people analytics, driving cost reduction, efficiency, wellbeing, risk mitigation, and more. Empowering you with insights for confident decision-making.
02 Metrics that matter
We provide comprehensive insights into efficiency levels, team connectivity, wellbeing indicators, time management practices, and areas where support may be required.
03 Dedicated collaborative force
In our team, commitment is the driving force that fuels our collective success. Regardless of position or role, each individual wholeheartedly contributes to making things work seamlessly. Every day, we bring our best to the table, fostering a thriving environment where we and our partners grow together.
04 Reaching "Best Place to Work"
Empowering companies to achieve this goal is at the heart of our mission. We deeply value your status and genuine dedication to people's well-being.