USE CASES | Workforce Strategy
Not getting desired
business results?
Start aligning people with business strategy.
Leanmote delivers the insights you need to shape an effective workforce strategy that can help you achieve your business goals. Every people decision has an impact on your business outcomes!
GET A DEMO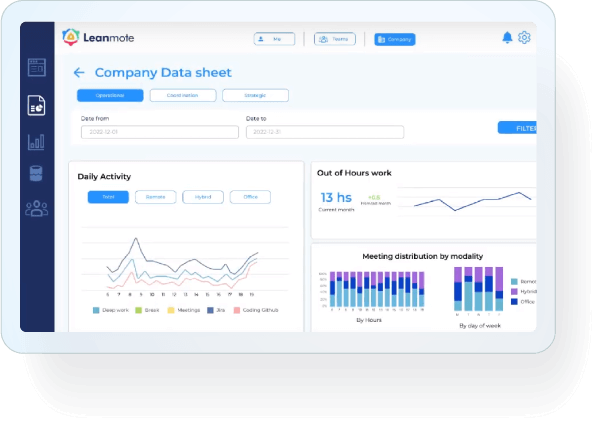 Build an effective workforce strategy for your engineering team
Making the right and intelligent decisions from the very beginning in your people strategy, it's crucial to

create a roadmap to optimize your employees' performance

. Your people depend on you! ❤️

Use data-driven insights to make informed decisions for enhancing employee performance and keeping your team motivated.

Leverage people analytics to gain valuable insights into your workforce's strengths and weaknesses, and identify areas for improvement.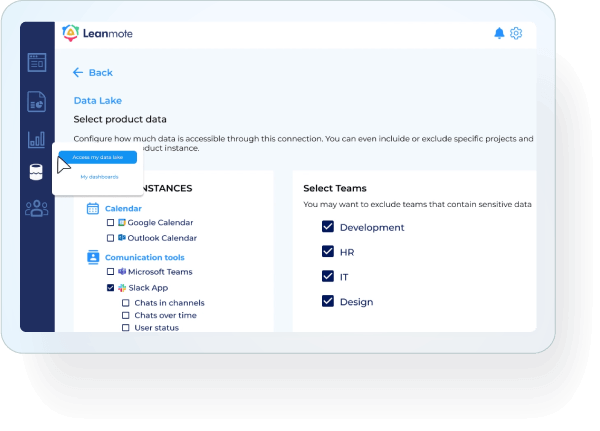 Aligning People and Business Strategy
Our platform empowers you to

align your people and business strategy for project-driven success.

By analyzing employee skills, performance, and connectivity data, you can bridge gaps between your workforce and the capabilities needed to reach your objectives.
With the information that we provide,

you can create a targeted people strategy

to close these gaps, optimize employee performance, and drive business growth.
By understanding how your team works and what they like, you can improve employee satisfaction, motivation, and retention, leading to a more productive and stable workforce.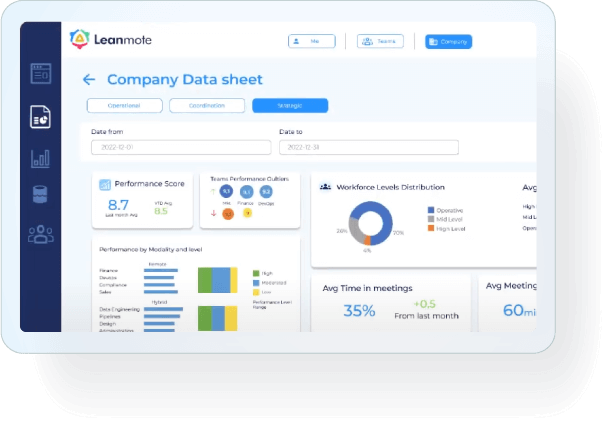 Improving Employee Performance
A successful engineering team is like a sports team. When they are united and work together, they perform at their best. Our platform provides you with the tools to create a united and productive team with sustainable performance.
The opportunity for self-tracking that we provide:
• Helps employees to identify areas of improvement.
• Allows managers to identify high-performing employees and provide them with the necessary recognition and rewards.
USE ANALYTICS TO MEASURE THE IMPACT OF YOUR
PEOPLE DECISIONS ON YOUR OPERATIONAL EFFICIENCY!